Product feature
Large specification : the produced billetφ1320mm is the largest billet in the world.
High-purity, high-homogeneity: low hydrogen, dregs & alkalis content inside the ingot, uniform composition & organization, Small degree of segregation.
Aluminium forging alloy & forging product application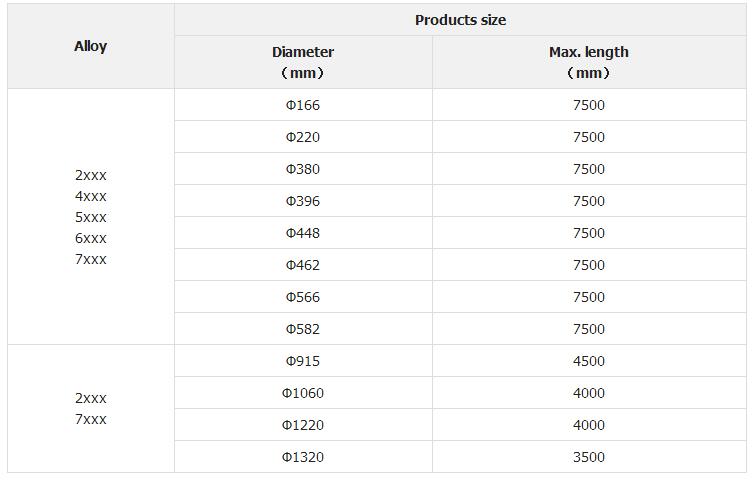 Remark:
1. Billet peeling is available.
2. The cut-to-length product is available upon to customer's request.
Aluminium forging alloy & forging product application